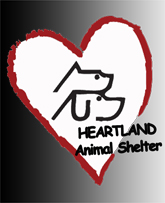 It's Time to Walk or Run for the Animals!

2013 Walk Of Love & 5K for K9s Run!

Saturday, June 15, 2013

In less than two minutes you can create a web page to raise much needed donations that will provide food, shelter, veterinary care and a second chance for animals in need. 
Click here
for details on how to create a donation web page.  For questions email
events@heartlandanimalshelter.net
Raise $75 in donations for the animals and receive a free adult admission to the event!**

Prizes will be given for the top 5 people raising donations for the animals! Everyone raising donations for the animals will be recognized on Heartland's web site!

Heartland's Walk of Love is a leisurely 2K walk for the animals through the beautiful Blue Star Memorial Forest Preserve.  If running is more your speed, our 5K for K9s run option is for you!

Everyone is welcome either with or without a dog.  Bring your your family and friends and walk or run for the animals!  Following the walk and run, join us for breakfast, games, puppy pools, souvenir photos, shopping, face painting and meet Beverly from Psychic Connections.  There is plenty of fun for humans and dogs alike!

Adults $25 in advance/ $30 at event.  Children 3 - 12 yrs. $15 in advance/ $20 at event.

Children under 3 free.  Families (up to 4 members) $75 in advance/ $80 at event.

**Maximum of four free adult admissions per web page when raising $300 or more.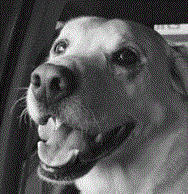 Make Your Walk or Run Extra Special This Year!

Join TEAM Heartland Animals 2013 and create a

donation web page for the animals!

The animals will love you for it!

8:30 am Run/ 9:30 am Walk

Blue Star Memorial Forest Preserve

701 E. Lake Ave, Glenview, IL 60025