Heartland Events for the Animals!

Heartland Animal Shelter presents a variety of events throughout the year.  Some focus on education and awareness, some focus on fundraising and some are just plain fun!  All of them have the ultimate goal of helping the animals we care for.  Please visit our events page regularly to see what is coming up and for a report on past events.

Bow-WOW! & Alley Cat Bowling!

Sun. March 23rd 5:30 pm

River Rand Bowl

191 S. River Rd., Des Plaines, IL

Bow-WOW & Alley Cat Bowling!  A great way to help the animals and have some fun!  Join us for bowling, pizza, dessert, games and raffles! Reserve your spots now!  We hope to see you there!

$25/person in advance

$30/person day of event

Rsvp here via paypal or by mail with a check to: Heartland Animal Shelter 2975 Milwaukee Ave., Northbrook, IL. 60062 C/O Bow-WOW Bowling.  Thank you!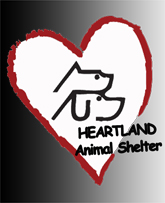 After you register,

click here
to tell us who you desire to bowl with. Up to six people per lane!
916 Shooting Star Road

Grayslake, IL 60030

Thank You Bow-WOW & Alley Cat Bowling Contributors

205 E. Central Road

Des Plaines, IL 60016