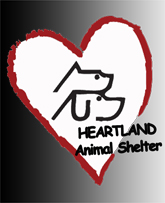 Heartland Animal Shelter

2975 N. Milwaukee Ave.

Northbrook, IL. 60062

Phone: 847-296-6400

Fax: 847-296-4198

Email: heartlandanimals@yahoo.com

All images, documents, and text on this web site are copyrighted and

may not be used or reproduced without written permission.

Thanks for Joining Violet at the Walk of Love!

Heartland Animal Shelter?s Second Annual Walk of Love!

Saturday July 12, 2008